THE GIFT CARD GIVEAWAY
HAS CHANGED TO: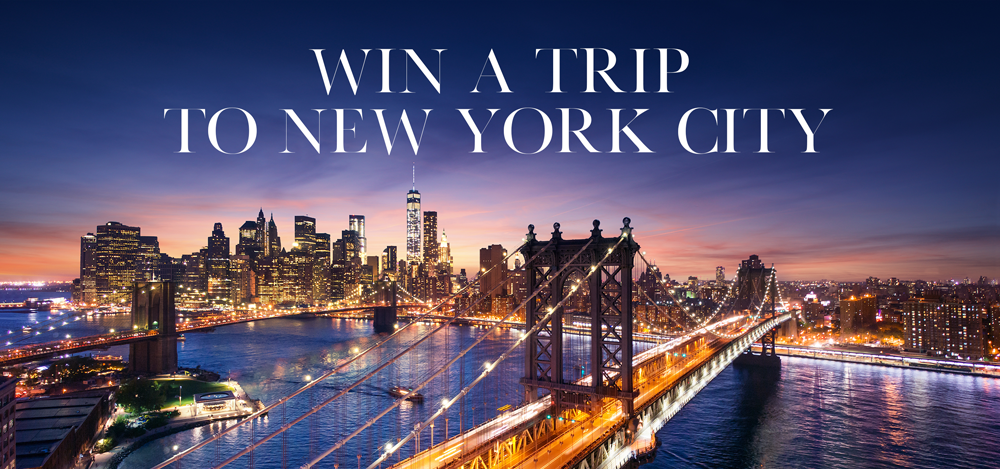 Your chance to win is just a click away!

Click here to Enter
Lic# 01008773. 108 Pacifica #300, Irvine, CA 92618. © First Team Real Estate. All rights reserved. Biannual winners shall be determined as a result of a random drawing with winners declared at the sole discretion of First Team Real Estate. All prizes provided involving the First Team Open House NYC Trip Giveaway are paid for and supplied solely by First Team Real Estate. First Team Real Estate has the right to end or modify the NYC Trip Giveaway promotion at anytime without notice.
Testimonials
" Karean did an excellent job in the purchase of my home. She was always attentive to all of my needs and whenever I had a question or concern Karean replied asap. I would definitely recommend Karean. "
- Juan Jimenez
" Karean Wrightson was a pleasure to work with and took care of our mutual clients like a true real estate professional. Karean understands the process and I appreciate her "can do" attitude, when obstacles came our way. It's easy to point fingers when challenges occur, but Karean's approach was to take on the challenge and resolve the issue. I want to thank Karean for being a great partner in our recent transaction and I look forward to working with her in the future! "
- Mark A. Koenig
" Thank you so much for all of your hard work and support and advise during our home buying experience. Your calm presence and upbeat attitude made the whole process a whole lot easier. We can't thank you enough. We've been telling our family and friends how awesome you are! We really love our new house and truly believe it was made possible because of you. "
- Mr. and Mrs. J Baldwin
" Working with Karean has been a wonderful experience and there are NO words that can express and truly justify the talents of Karean Wrightson! With Karean on your team you can't loose! Karean's knowledge of the Real Estate Market and her contacts with professional people and services made the sell of our property like a dream come true for the out-of-state seller. She did it all in our absence! Karean tells it like it is and never leaves a doubt in your mind as to what needs to be done to finalize and enhance the sell of her projects. She provided recommendations that would work to our advantage, contacting, scheduling and overseeing projects to completion. Karean goes far beyond expectations of what a we felt a Realtor is expected to do. Karean checked in with us often and guided us through every step of the process. Karean is a hardworking, honest and informative Realtor, dedicated to her clients. She makes you feel important all through each and every transaction. We have recommend Karean to a good friend, who still raves about how awesome she was to work with...and we will too! "
- B & V Soffe
" "Highly Satisfied. Great communication, highly knowledgeable." __ Mr. & Mrs. Gomez "
-
" Karean is absolutely amazing! I don't know where to start. From the very beginning, Karean laid out a road map, giving us details about plausible scenarios that could occur. Looking back, she was spot on from the start. Karean always made her self available throughout the bidding process and never gave us grief about bidding below market or taking our sweet time. During every step of the escrow process, Karean was on our side and helped negotiate terms that were beneficial for us as buyers while making sure we never made poor decisions along the way. She went above and beyond what any other agent would do for their client, and in so many ways. I am so glad we had her on our team during such a stressful process. Karean is smart, professional, an excellent negotiator, and a seasoned pro. I would recommend her to anyone and will DEFINITELY be using her as our selling agent if we ever decide to move. "
- Sharif Elsayed
" Karean is a phenomenal agent with knowledge of all aspects of real estate transactions. Not only did she walk me through the process of purchasing a home; she noticed me of timelines, due dates, "what's next", and lending questions. She is an expert in her field. I would HIGHLY reccomend her as an agent who looks out for her customers best interest. I would highly recommend Karean to navigate you on a smooth sale OR purchase. "
- Patty E
" "We have bought and sold more than nine personal residences over the past 35 years in addition to many pieces of income property.  Working with you as our realtor for the purchase of our new Dana Point home was a great experience as you stand out from all of our other realtors with whom we have worked.  Your knowledge of the market, comp prices, local issues, HOA rules, etc. were amazing.  You listened well to exactly what we wanted in our new home and then worked quickly to provide several possible homes that met the criteria, always pointing out the positive and negative aspects of each.     One of the best attribute you possess and shared with us is your constant and appropriate communication by phone, text, and email.  We have never felt so connected to a realtor, regardless of the time-of-day or day-of-the-week.  When we experienced a possible delay in the close of escrow, you worked as a liaison between our lender, the seller's realtor and the escrow company to assure a timely close.  Thanks so much for helping to expedite and avert a possible problem with the closing.  Your assistance with names of tried and true handymen, tile contractors, plumbers, electricians, etc. have been invaluable as we complete some minor remodeling of our new home.  Each of the referrals has been excellent.  We can't wait for you to see the final result.    In short, you have become our favorite realtor out of an impressive line-up from the past.  Thanks for pouring yourself into this important decision of purchasing our new home.  We would not hesitate to recommend you to anyone we know as our realtor of choice!"  __  Mr. & Mrs. D. Gammon "
-
" Karean Wrightson is a marvel! This lovely lady has the knowledge, energy, attitude, and feistiness to deal with all of the ups and downs that go along with selling a home. From the moment Karean met with us she went way above and beyond any expectation I had of what a real estate agent would do. She knows her stuff and has at her fingertips all the contacts you need for getting a piece of property ready for the market. I do not hesitate to recommend Karean to anyone who may be considering buying or selling a home. Thanks Karean!!! "
- J Bakke
" I first met Karean at one of her open houses and even though this condo wasn't a fit for us she still provided me with so much great information and suggestions to help find what we were looking for, I was totally impressed with her knowledge of the market & renovation expertise. (I wasn't looking for an agent that day but I unexpectedly found a guardian angel) A couple week later a condo went on the market on a Friday morning and we knew this was the one so I called Karean asked if she would work with us and if we could get in to see it that day ---She immediately replied, we looked at the condo and that evening we were in her office working on an offer. My daughter, a first time buyer had no clue of the process, Karean, very patiently explained every detail to her so she totally understood the process. She is a great communicator, making everything very understandable. She advised us on several things we should do to help with the offer and made sure to protect us a long the way. With her by our side we made an offer the next morning and within 3 wks my daughter had the keys to her first home. Karean was always available anytime we needed her, day or night. She would answer questions before we even knew to ask them. She was always one step ahead of any situation that came up and always had a great solution before it ever reached us. She guided us through what normally is a very stressful process without any stress at all……it was so easy from start to finish. She is still helping out with great renovation ideas! I would whole heartily recommend Karean Wrightson to family, friends & strangers. She is very knowledgeable, knows the ins and outs of her profession better than anyone, her main concerns is you, she keeps you informed every step of the way and she is always there for you. She is very knowledgeable, a great negotiator & communicator, very dedicated , honest, has an eye for design and so likable......... How could you not use her? "
- C Duran
" Karean was very knowledgeable about the market we were interested in. She took the time to find out what our housing needs were and didn't pressure us into something that didn't fit. On paper, we looked like a nightmare, even though things weren't really as bad as they seemed. We are so grateful for her being on our side and taking time to find us a wonderful home. We look forward to working with her again and will recommend her to everyone we know! "
- Joshua and Amanda Schwind
" Purchasing a home long distance would have been impossible without Karean. Her tenacious, "can do" attitude makes her a genuine advocate! Her communication skills are both professional and personable. And her willingness to respond almost any time of day or night was a real comfort as we waded through the many decisions that were necessary without being physically present. She is very observant and often brought things to our attention before we knew they were a problem! She has a long list of capable subcontractors she makes available and in our case has continued to be very supportive even after the closing. Thank you, Karean for caring about your clients, like family. "
- Sandy S.
" Karean is a consummate professional, no nonsense and tough as nails. She knows what is necessary to get the most from a sale. On several occasions, she went above and beyond what I would have expected from a realtor to help get my house ready for sale. Once my house was placed on the market, she got me a cash offer at my asking price within 8 days. I can't recommend her enough. "
- Breck Rowell
" "I was initially using another realtor who is actually my property manager, but was having difficulties finding us a house.  Had I known Karean's prowess as a realtor was this good, I would've used her services from the beginning." __ T. Tsuchida "
-
" ?We moved from Michigan without knowing any real estate laws or regulations.  Karean walked us through everything on the phone or in person.  I called her multiple times and she always answered or called right back.  I will never use any other realtor except Karean Wrightson!!"  __  Harry and Sharon D. "
-
" From the experiences we have had in the past, we were not too trusting with going with a realtor and planned to use one of the Redfin realtors, however, we met Karean when she was holding an open house and after speaking with her we thought "this seems to be someone we can trust and who will take care of us as a good realtor should." We were ABSOLUTELY right to go with her! She is everything we expect a great realtor to be! I will highly recommend her to friends and family and if we ever need a realtor again in the future, we will call he. "
- L. Pogue
" If you're considering using any other realtor besides Karean, just stop. We can't recommend her enough and will never use anyone else besides her. The LA housing market is crazy and Karean never waivered in her faith that we would find the right home. She wasn't going to let us settle on just ok and wouldn't push our comfort zone when it came to cost. Karean helped us navigate a bidding war, was always available to answer any of our questions, and really made us feel confident that we had all the knowledge that we needed. If you're looking to buy a house and want someone intelligent and truly an expert at what she does, Karean is the right realtor for you. "
- A and K McCallin
" Where do I even begin? Karean has been an absolute godsend and I truly am so grateful for her. On top of all the curve balls, this is our first home purchase and Karean really took us under her wing. She even had to play therapist for a couple of minutes towards the end, haha. Karean is as knowledgeable, caring and professional as they come. I am truly blessed that I was able to have her on our team. I love that she is always so open to any and all of the millions of questions we had and would always reassure us that there were no stupid or too many questions to ask. She was organized and prepared always and always was thinking 10 steps ahead. She made our whole process as easy as possible and was really there for us during hardships that we had experienced within our personal lives. She really became more like family to us. Our children adore her. I am genuinely so thankful for her and lucky to have had the pleasure of meeting her. Karean will be our agent for our next sell and home purchase in the future! We appreciate Karean! Love, The Elsayed's "
- Amanda Elsayed
Previous
Next